Since the inception of our practice, we have appreciated the value of teamwork. Hometown Dental has a team of professionals that aspires to serve the community. Hence, when assembling our team, much care was taken to bring together a highly trained group that understood how to serve others with dignity, patience, and humility. Our efforts have culminated in a practice that is quite unique.
Preventive Strategies
As the old adage says, "Prevention is better than cure." We wholly agree and believe that oral health is best preserved through preventive methods. Our entire team works hard to stress the importance and benefits of excellent oral hygiene. We educate all patients in best methods to prevent and protect teeth from harm.
Technology & Hometown Dental
Technology has changed the way dentists perform treatments. From digital X-rays to computer-aided manufacturing tools, new age dentistry delivers astounding results. However, technology should not change the way dentists care for their patients. Some dental practices have forgotten this. We set out to bring a style of dentistry that uses technological advances without sacrificing how we view and treat each patient. We like to think that our dental approach is special, but only because we view every patient as such.
Continual Education
The entire Hometown Dental team engages in continuous improvement of position related skills and technology. We also cross train in certain areas to improve how our team interacts with each other. All of this is done to make the client experience as comfortable and efficient as possible. We are very proactive in implementing dental methodologies and technology that has been proven to furnish excellent results.
Meet Dr. Marifi Pipkin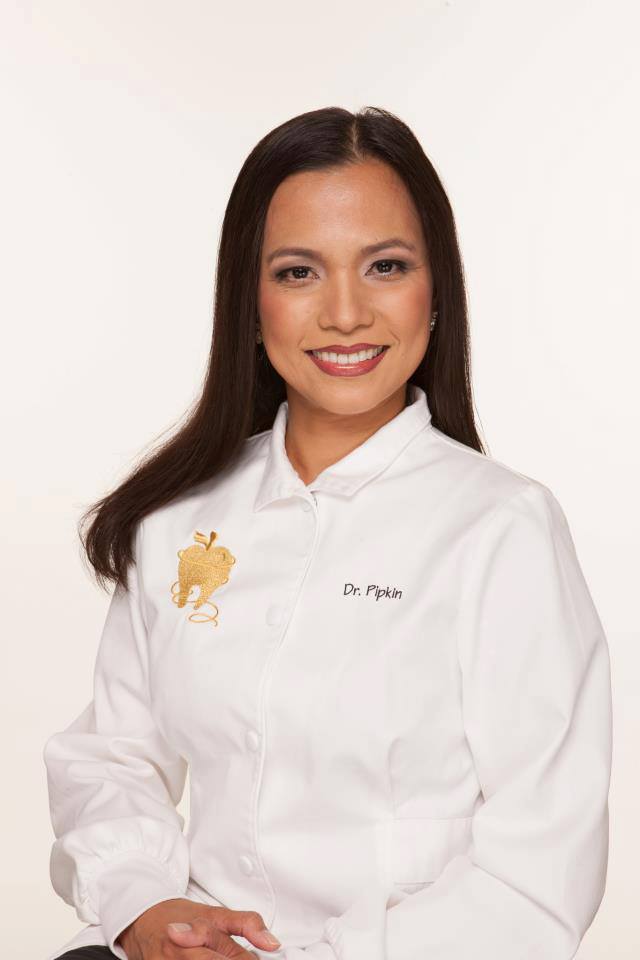 Doctor Pipkin earned a degree in Dental Medicine at the University of the Philippines in 1997.
She continued post graduate training in the area of Oral Surgery at the Philippine General Hospital.
Two years later, she became a professor at the Davao Medical School Foundation, College of Dentistry where she lectured on Restorative Dentistry and Oral Pathology while also serving as a clinical instructor.
Doctor Pipkin maintained an associate position and attended to surgical cases at several offices in the city of Davao.
In 2001, she moved to Southern California and joined a private practice and corporate office setting.
Doctor Pipkin later moved to Apple Valley, CA and worked for a variety of dental offices until deciding whether or not to make Apple Valley a permanent home.
On February 1, 2009, Doctor Pipkin launched Pipkin Dental as her first private practice, serving Apple Valley and the High Desert community.
With excellence in mind, Dr. Pipkin strives to provide the best dentistry and professional service possible. She maintains a state-of-the-art facility. She attends classes and dental seminars to stay current with the newest dental technology and procedures, and she is very active, conferring with peers from a very extensive, professional network.
Through a large number of referrals, and positive reviews, she draws patients from several U.S. States perhaps because of her ability to provide top-quality, general dentistry with a specialty in oral and cosmetic surgery. Doctor Pipkin is professional, a very gentle and friendly dentist, plus a dental artisan. You will love her work.
A member of:
Tri-County Dental Society
California Dental Association
American Dental Association
Southern California Filipino Dental Society