If you are getting dentures for the first time or believe that you may soon need dentures, you most likely have many questions about how dentures work and how they will feel in your mouth. Although dentures can sometimes take a bit of time to get used to, you will quickly find that today's dentures are typically more comfortable than you would have imagined.
At Hometown Dental, we offer a variety of types of dentures based on each patient's specific needs. We want you to feel confident about getting and wearing your new dentures. Check out the answers to some of our patients' most common questions below, and discover tips for wearing and caring for your dentures.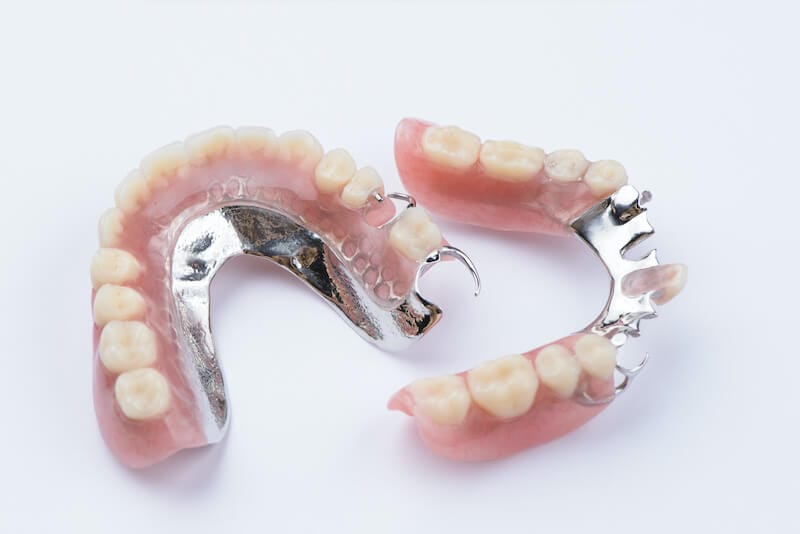 What Is a Partial Denture?
If you are missing some of your teeth rather than all of them, a partial denture will help to fill in the gaps as comfortably as possible. The partial denture is also a good solution if you are unable to afford dental implants or if you prefer a shorter and less invasive treatment option. A partial also works well in areas that cannot support dental bridges or in areas where more than one or two teeth are missing.
Your partial dentures will be molded to the shape of your gums and your remaining natural teeth to provide as close of a fit as possible. However, you will be able to remove them every night while you sleep because they are not permanently fastened to your remaining teeth.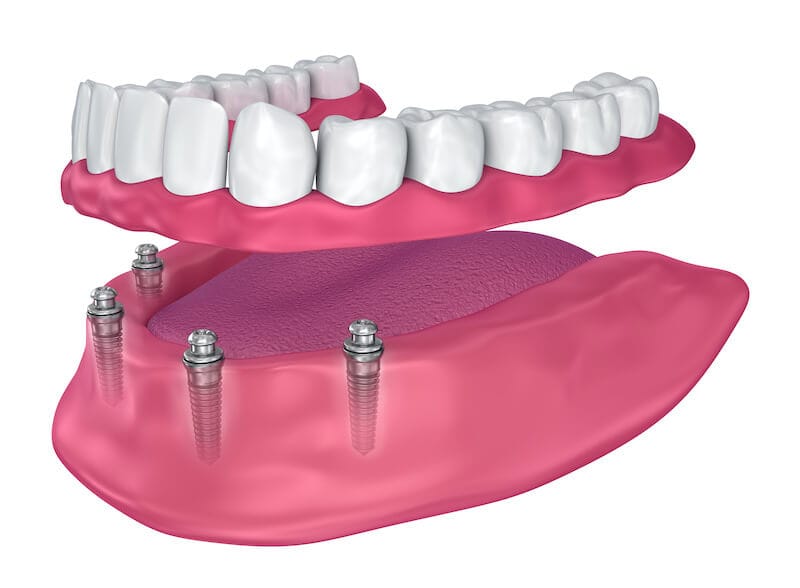 What Is a Fixed Denture?
Most dentures that you have seen or heard about were most likely removable dentures that could be taken out for cleaning or for sleeping. However, in some cases, a fixed denture that is permanently affixed to nearby teeth may be the best solution for you.
Fixed dentures generally rely on dental implants to replace an entire arch of missing teeth on the upper or lower jaw. They are excellent alternatives to complete dentures because they are very strong and immovable. Of course, it will take some time for your fixed denture to be placed because you will need to wait on your dental implants to be inserted and to heal. However, once placed, these dentures are among the strongest options available today and can only be removed by your dentist.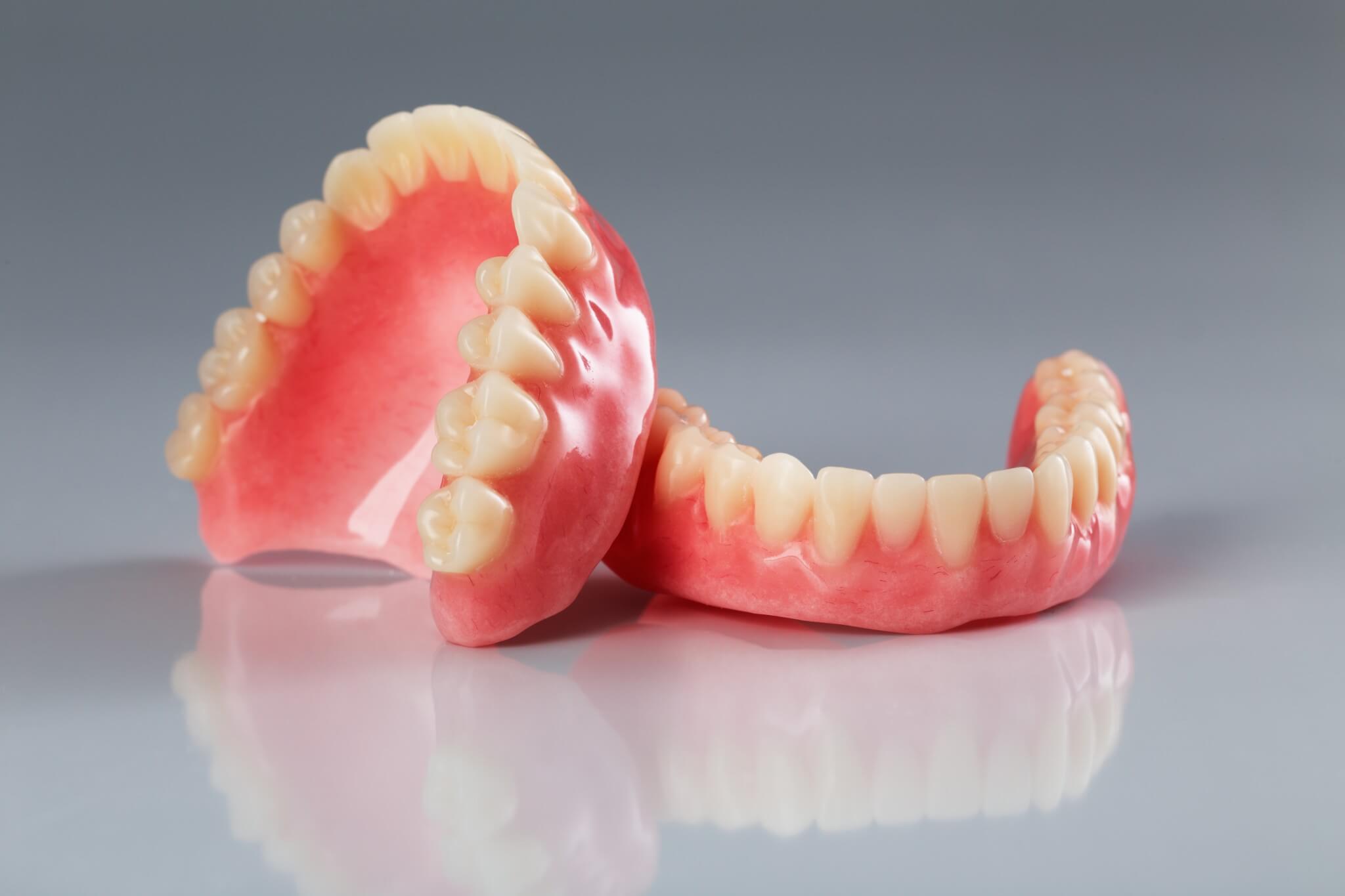 What Is a Complete Denture?
If you are missing all of your teeth on either your upper or lower jaw, you will need complete dentures, which are sometimes called full dentures. A complete denture fits comfortably over your gums and may stay in place with suction or, more commonly, with denture adhesives.
Complete dentures cannot be placed immediately after having the rest of your teeth pulled. Instead, you will need to wait two to three months to allow your gums to heal and any oral swelling to decrease. At that point, your dentist will take an impression of your gums so that the dentures can be created to fit your mouth perfectly.
Benefits of Dentures
If you need to get dentures, you can rest assured that they will help you look and feel your best. You will experience increased self-confidence in your beautiful smile because today's dentures look incredibly natural and are more comfortable than ever before. They also create a great facial support that can make you appear younger by supporting your cheeks and other facial features.
Perhaps more importantly, dentures help you speak and eat normally once again. You will find it easier to form words without any missing spaces in your mouth. In addition, you will be able to bite and chew your favorite foods. Fixed dentures make eating as easy as possible.
Caring for Your Dentures
It is important to keep your dentures clean and pliable. When you are not wearing them, keep them in water or an approved denture cleansing product. You must clean them daily so that they do not become stained or build up with bacteria that could eventually cause an infection. Brush with special denture cleaning pastes that will not scratch the surface of the denture.
Dentures from Hometown Dental
If it is time for you to consider dentures, the experts at Hometown Dental in Hesperia, California, can help. We offer a variety of types of dentures based on your needs and dental goals. Schedule an appointment with our dentist today for your first evaluation.