Cosmetic dentistry can do a lot more than give you great smile. Ask Dr. Pipkin of Our Hometown Dental in Hesperia, and she'll give you four reasons why cosmetic dentistry procedures like veneers, teeth whitening, white fillings, and crowns can be so important.
Is cosmetic dentistry right for you? If you are interested in a particular procedure it is likely that you've looked into the treatment or have heard about it. This is good! Whenever a patient desires our cosmetic services, we take time to walk them through the entire process. Doing so helps us fill in any unknown knowledge about the details of the procedure. It all begins with a consultation with Dr. Pipkin.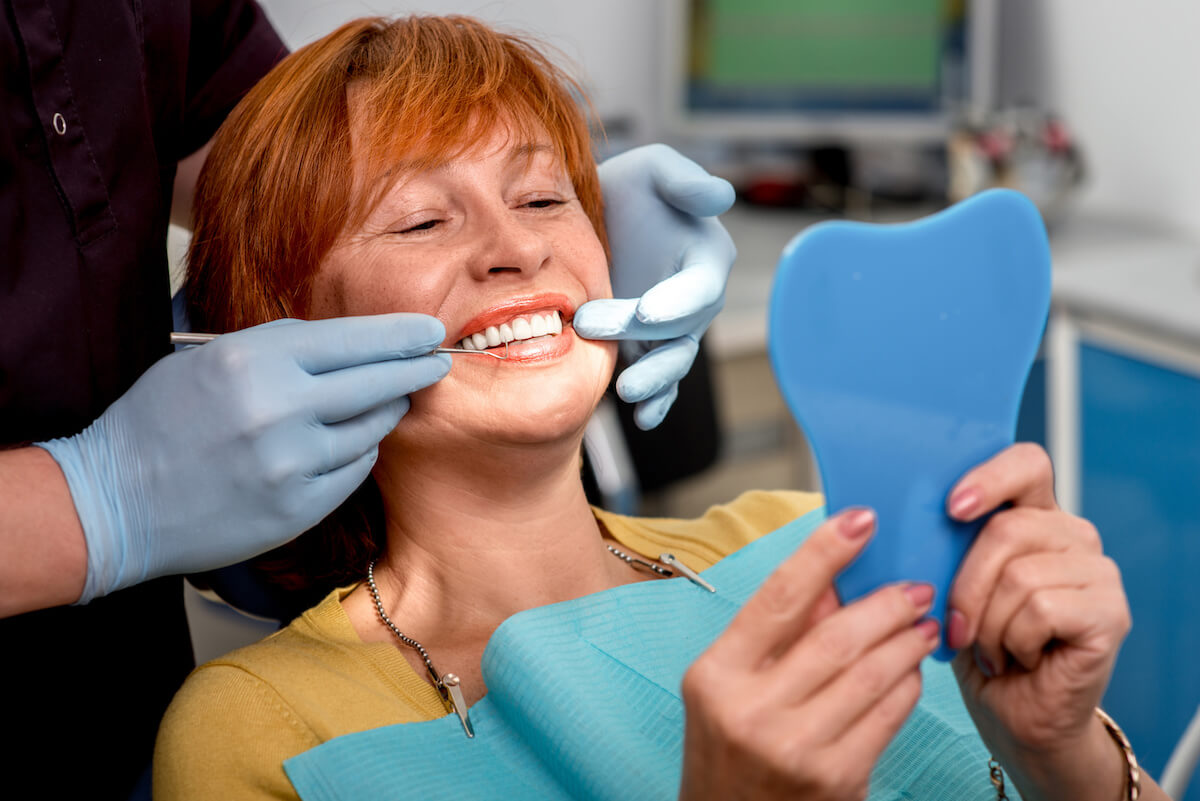 Benefits Of Cosmetic Dentistry
Although this might not be the first thing that comes to mind when you think about cosmetic dentistry, it can improve your health. Broken, missing, and misshapen teeth affect the way you chew. Having them repaired will make chewing easier and improve digestion.
Cosmetic dentistry can also relieve headaches, earaches, and TMD. And it can help prevent tooth decay and gum disease because there are fewer tiny crevices where the bits of food that cause them can lurk and hide.
Repairing the teeth will prevent further damage, too. Cosmetic dentistry will improve your appearance. It might even make you look younger. Replacing missing teeth or repairing the broken, discolored, or misshapen ones will give your self-confidence a huge boost. Imagine how nice it would be to smile for a photo or not avoid getting together with friends because you're ashamed of your teeth.
Cosmetic dentistry can also help you advance your career. One of the first things interviewers and supervisors notice about you is your smile, and to help you land that new job it has to be a great one.
The Many Options For Cosmetic Dentistry
There are many ways to repair damaged teeth. Discuss them all with your dentist so you can decide which is best for you.
Some of the options include…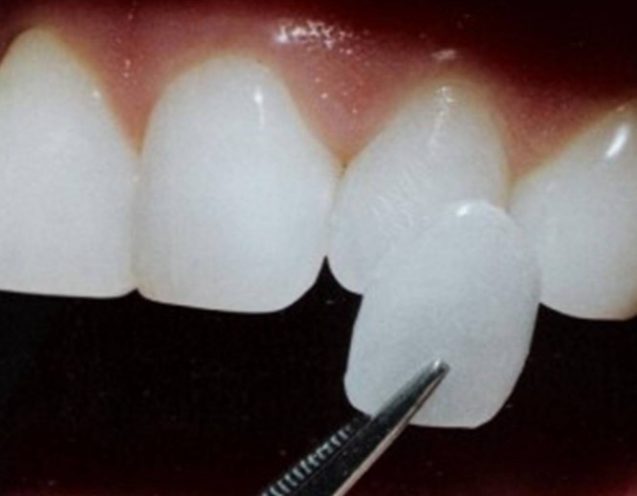 Porcelain Veneers
Veneers can repair gaps between teeth, misshapen teeth, chips, and stains. They're thin, colored matched porcelain shells that are attached to the front of the tooth. With proper care, they can last 10-30 years.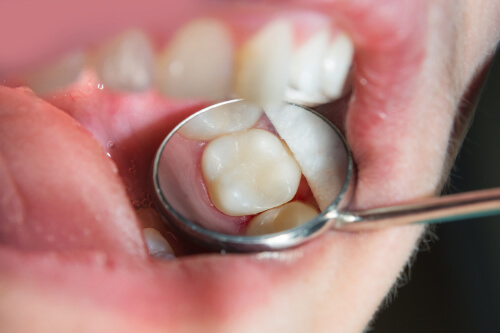 White Fillings
With white fillings, you can smile and laugh, and no one will even notice you have fillings in your mouth.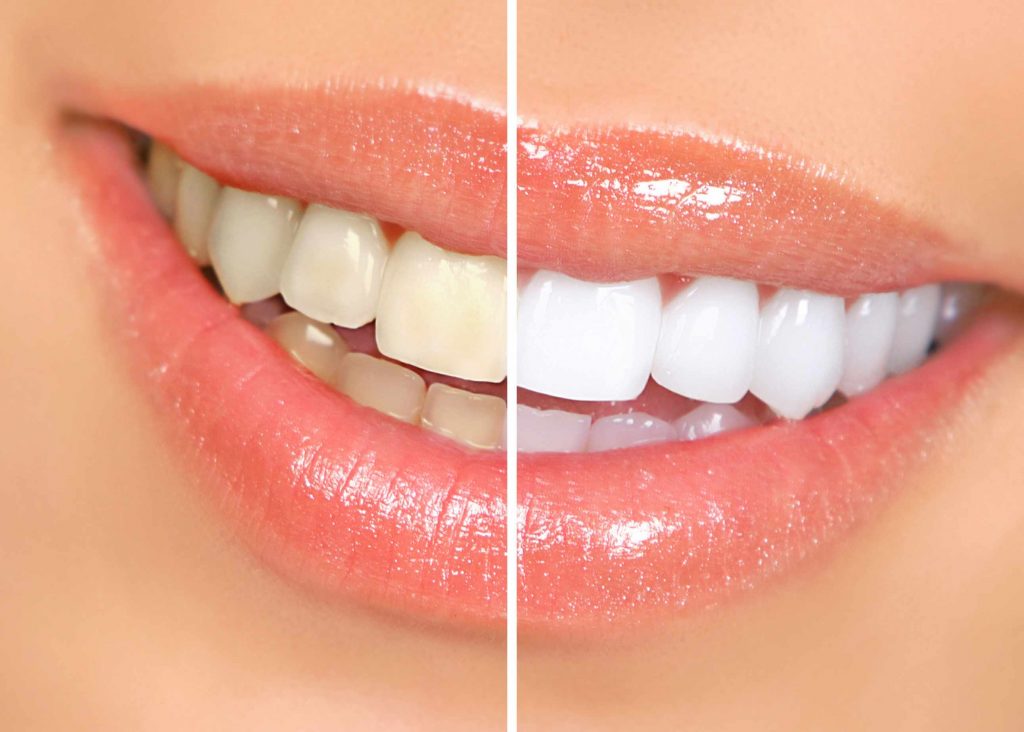 Teeth Whitening
If your teeth are badly discolored by smoking or drinking a lot
of tea, coffee, or cola, teeth whitening by a dentist could be an ideal solution.
Although your teeth probably won't be bright white after treatment, they'll be several shades lighter.

Most dentists use a gel that contains either hydrogen or amide peroxide. The gel goes into a tray customized to fit over your teeth. The treatment takes between 15-30 minutes, and many patients repeat it at home. Instead of doing the treatment in the office, your dentist might give you the tray so you can do the entire treatment at home.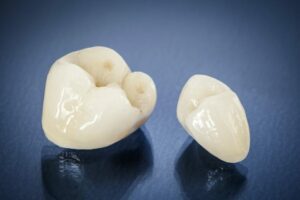 Dental Crowns
Dental crowns can protect decayed or damaged teeth; secure a dental bridge; cover teeth that are broken, discolored, or misshapen; protect a dental implant, or cover a tooth that has been treated with a root canal.

Dental crowns are usually done in two visits, although dentists with the right technology can do them in one. To put a crown on a tooth, the dentist first files down the tooth where the crown will go on the top and sides to make room for the new one. You'll go home with a temporary crown and return when the permanent one is made and ready to cement into place.
Cosmetic Dental Consultations with Dr. Pipkin
During your consultation, you can expect Dr. Pipkin to treat you like family. Our staff works with patients of all backgrounds and ages. If you have questions or concerns, we invite you to ask. Our aim is to make you as comfortable as possible and to provide you all the information you need. We want you to have a clear understanding of the cosmetic procedure you are looking to have.